Sport
Sports News
Brazil wears all-black kit for the first time in its history as part of team's anti-racism campaign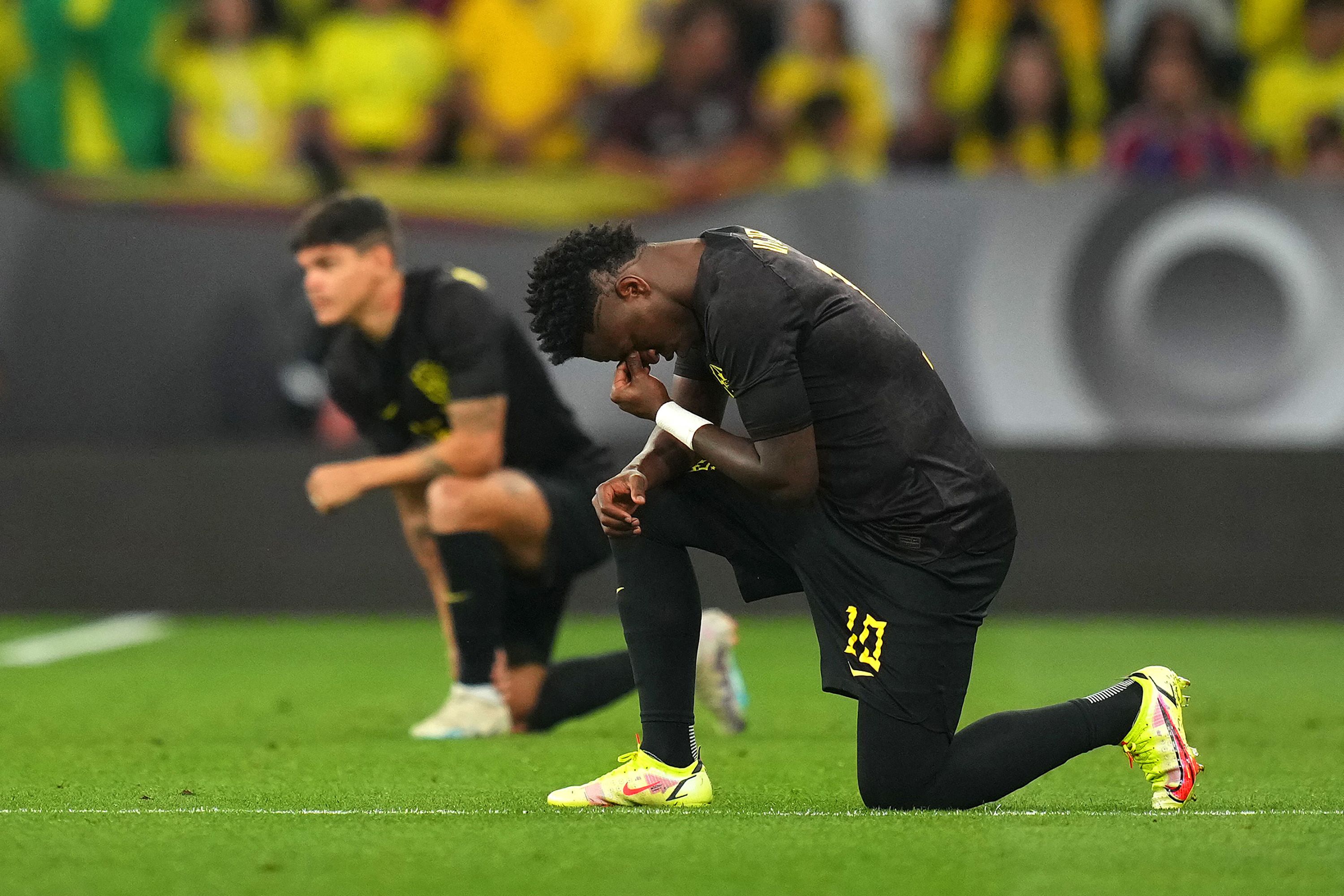 The Brazilian men's national team wore an all-black kit for the first time in its 109-year history during a friendly match against Guinea in Spain on Saturday as part of the team's anti-racism campaign.
Players from both teams either took a knee or sat down on the Espanyol stadium's pitch and observed a minute's silence prior to the match in Barcelona.
Brazil played the first 45 minutes of the game wearing black shirts, shorts and socks before reverting to its traditional yellow jersey after the break. The slogan of the campaign, "Com Racismo nao tem jogo," meaning, "With racism, there is no game" was displayed on the front of the shirts.
The slogan is part of the Brazilian Federation's campaign, with the support of FIFA, the sport's world governing body, to end racism in soccer and society, according to a statement from the Federation released on Saturday.
One of the country's best players, the Real Madrid forward Vinícius Jr., was subjected to persistent racist abuse during Real's 1-0 defeat to Valencia at the Mestalla Stadium in May, making it the 10th incident involving the Brazilian forward that Spain's LaLiga reported to prosecutors during the 2022-2023 season.